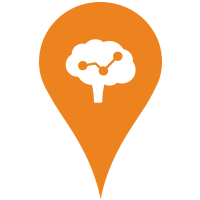 Step 1: Strategic Brand Messaging  
CultureSmart Message Map
People aren't drawn to the best products and services. They're drawn to the ones they understand the fastest—and that are most relevant to them.
If your messaging is unclear or not relevant to the culture you're speaking to, it could be costing you. 
We'll teach you a simple framework for mapping out your exact brand story and clarifying your message so it speaks to your audience and aligns with their Cultural Values.
With the CultureSmart process, you will:
Master the simple framework for mapping out your exact brand story and clarifying your message so it speaks to the unique cultural values of your audience.
Get my cultural values "cheatsheet" to easily pinpoint your audience's unique approach to life, work and relationships so you can highlight the stories and values that matter to them most and speak to their hearts.
Get the tools to immediately apply your new culturally smart messaging to creative presentations, websites, emails, landing pages and sales pitches.
Unlock the secret to landing pages that generate more leads, emails that receive more responses, sales pitches that exceed your goals and customers who know exactly why they love you and what you offer.
Create an instant connection with your customers.
Your journey will include  
CultureSmart Story Strategy Session 
A 2-hour intensive strategy call in which we'll take a deep dive into learning about your brand and key audiences . We'll use this information to uncover important insights for creating messaging that compels your audience to action.
A review of how the most successful storytellers and brands reach their audience – and how you can use this same framework to tailor your message so your website starts bringing in leads, your social media attracts an engaged community and your customers know exactly why they love you.
CultureSmart Message Mapping
We'll take a high-level look at the world's 7 major Cultural Values, and I'll teach you how to use it as a framework for creating messaging that speaks directly to the hearts of your audience and makes it easier for them to get to a "Yes!"
I'll show you how to use my Cultural Values "cheatsheet" to pinpoint your audience's most important preferences so you can immediately create culturally relevant messaging that aligns with how they approach life, work and relationships.
Master the "4 Cs of Culturally Smart Marketing" – Curiosity, Context, Chart & Create. 
You'll get
CultureSmart Story Strategy Session: A 2-hour brand messaging intensive (via Zoom).
CultureSmart Roadmap Worksheet: A simple guide to direct you through the process of mapping your brand story and clarifying your message, personality and voice. Your completed Roadmap will give you the tools you need to create messaging ready to apply to your creative presentations, websites, emails, sales pitches, etc.
Cultural Values "Cheatsheet":  Your "map" for understanding which cultural values and preferences tend to be most prevalent within specific cultures. You can use this again and again to tailor messaging to ANY culture.
Everything you need to get clear on your brand message so your landing pages generate more leads, your emails receive responses, your sales pitches result in sales and your business exceeds revenue goals.
A recording of our call.
This is for you if:
You struggle with clarifying your message.
You need a cultural guide to help you craft appropriate and effective messaging.
You have a product, service or experience that needs to be known in a new or international market.
You're ready to revamp your website, but are stuck on the messaging and need help!
You have lots of data, but need real insights to create an actionable content strategy. 
You want to avoid cultural faux pas in your messaging.  
You're speaking to a multicultural, international or generational audience and unsure you're using the right message to reach them.
You need a common story for your team to communicate across your business.
Turn cultural insights into a Brand Story that sets you apart in the global marketplace.