Create culturally smart content.
When it comes to communicating across cultures, you need the tools to be culturally smart in your marketing—so the message you mean to send is the one that's actually received.
Communicating across cultures is hard work. We help.

CULTURAL TRAINING
Do you regularly need to craft messaging that speaks to an intercultural audience, but you're never sure it's effective? Do you struggle to communicate well with your multicultural team members? We can help you and your team develop cultural intelligence (CQ) so you can lead and succeed in a global marketplace.
Increasing cultural intelligence creates greater understanding and innovation in your work—and in your team.
About Dawn, Globe Story Founder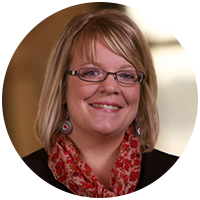 For as long as she can remember, GlobeStory Founder Dawn Pick Benson has had two passions: stories and cultures.
GlobeStory brings them together to help you craft content that speaks to your global audience.
Nearly 20 years of Content Creation
Dawn's magic is in brand messaging and storytelling. She helps clients define their audience and clarify their message so it speaks to their specific multicultural, international or multi-generational audience in a culturally relevant way.
World Traveler
Having visited 37 countries and counting, including living in the Middle East and Eastern Europe, Dawn has first-hand experience living, working and communicating in diverse environments. She infuses her knowledge and experience into her marketing work.
Cultural Expertise
Dawn is certified in Cultural Intelligence by the Cultural Intelligence Center and a lifelong student of cross-cultural communication. As a copywriter and multicultural brand messaging strategist, she uses multicultural insight and an understanding of cultural values to help clients create Culturally Smart messaging.
Why Cultural Intelligence (CQ)?
In today's global world, communicating effectively is essential. And those who take the time to develop their cultural intelligence—the ability to function effectively across cultural contexts—will win the day. High CQ=the ability to communicate with true understanding and insight. And isn't that what every successful marketer and leader needs?



Get the tools you need to lead and succeed in a global marketplace!