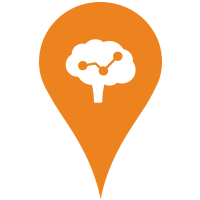 Cultural Intelligence Workshops & Cultural Training
Is communicating to a global audience part of your job, but you're never quite sure you're doing it effectively? Do you struggle to communicate well with your cross-cultural team? We'll help you develop your cultural intelligence (CQ) so you can lead and succeed in a global marketplace.
CQ improves your ability to communicate with cultural understanding and insight. And that means a leg up for you and your team.
Whether you're working on a new presentation, developing a new website or creating an email campaign that requires content that connects with your audience, we can help you develop the skills to effectively communicate your message across cultures.
How it works
We'll start by assessing your cultural intelligence, learning where you excel and where there's room for improvement. Then we'll talk about how CQ can be applied to the work you do and how it might be key in facilitating greater creativity and ROI in your efforts. It's very practical and hands-on work designed to help you reach your goals.
Some of our services include:
Individual & team training
Workshops
Global marketing & communications audits (evaluating your current marketing collateral and digital platforms)
Cultural intelligence assessments
Presentations & speaking engagements
Learn to craft content that speaks to your global audience.